welcome to sense-able solutions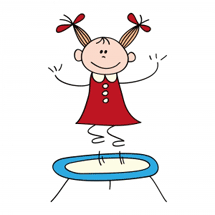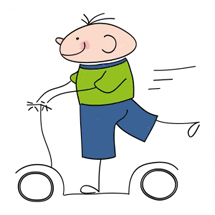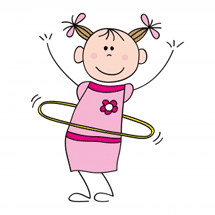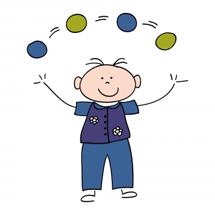 sense-able solutions is a Brisbane based service for occupational therapy and speech pathology.
At sense-able solutions we provide intervention, treatment and therapy options that
support a developmental approach
is solution focused
provides skill development
is practical and methodical
enhances learning opportunities
is family inclusive - holds family values and goals in mind
services for children and young adults
We specialise in the following areas:
sensory needs
movement and coordination
handwriting
learning difficulties
mealtime and eating
communication and social skills
language skills and speech
literacy
rebates and funding
FaHCSIA (HCWA & Better Start) approved provider
Medicare rebates
Mental health provider
Private health insurance - for occupational therapy and/or speech pathology services provided by sense-able solutions and as covered by your private health provider
specialised training
Therapeutic listening
S.O.S approach to feeding
Praxis -issues with movement, coordination, motor planning etc
M.O.R.E approach
DIR/Floortime
Handwriting without tears
Sensory processing approach
Social skills / learning -
PECS approach
Literacy - SSP; Lindamood-Bell; Reading Doctor
Narrative intervention
ACT approach
Sensory approaches in Mental Health
about Dimi Stathopoulos
sense-able solutions is operated by Dimi Stathopoulos who is a certified practicing speech pathologist with 22 years experience and a registered occupational therapist for 13 years, working predominantly with children who have additional needs, developmental delays, specific diagnoses (such as Autism, AD(H)D, Down's syndrome, etc), learning difficulties, sensory needs, coordination issues, difficulties with handwriting, mealtime issues, and more. Her working experience has been in the private and public sector.
contact us
For a professional and personalised service we are available at
location: Brisbane (southside)
therapist: Dimi Stathopoulos
phone: 0481 198 454
email us: fill in our contact form
consortium members
Orange Tree Therapy - Occupational Therapy in paediatrics and Mental Health
 www.orangetreetherapy.com
links

www.childrenproblems.com
a home program to help children with co-ordination issues.
www.practicalbehavioursolutions.com
a service to help address challenging behaviours